Pro-Fa Automation is your experienced teaming partner
The professionals of Pro-Fa are skilled specialists on the field of design andimplementation of solid industrial automation solutions. We serve public utilitycompanies and multinationals as well as small and medium-sized enterprises in allkind of industries.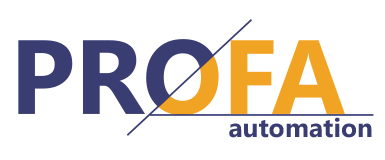 What Pro-Fa Automation does?
"Pro-Fa Automation provides a clear description of the scope of the project before they start.That is an extra assurance to me that I never get disappointed afterwards, because I knowexactly what it is going to bring me and they meet my expectations all the time. Pro-Faunderstands our business model and they divide the project in logical parts as we are aproducer of sauces and we can't afford it to stop the production lines completely. Pro-Faassures the continuity of our processes and concurrently helps us to move forward step bystep."
About Pro-Fa Automation
Pro-Fa Automation automates the production proces in the industry. We have customers in the Food, Chemical, Pharma and metal industry and in the packaging business. Pro-Fa automates the Industry with a lot of knowledge and experience in production and business processes. Pro-Fa ensures that her customers are able to keep producing at a competitive level.
Contact
Pro-Fa Automation b.v.
Europalaan 20
5232 BC 's-Hertogenbosch
Tel: + 31 73 623 31 00
E-mail: info@pro-fa.com